Some new Commissions join the collection
The 2021 Term updates on the Art Tuition Page.
Davina teaches all-comers how to draw and paint in a range of different mediums. Please check the Art Tuition page to find out more and it you are interested have a go at a Taster Day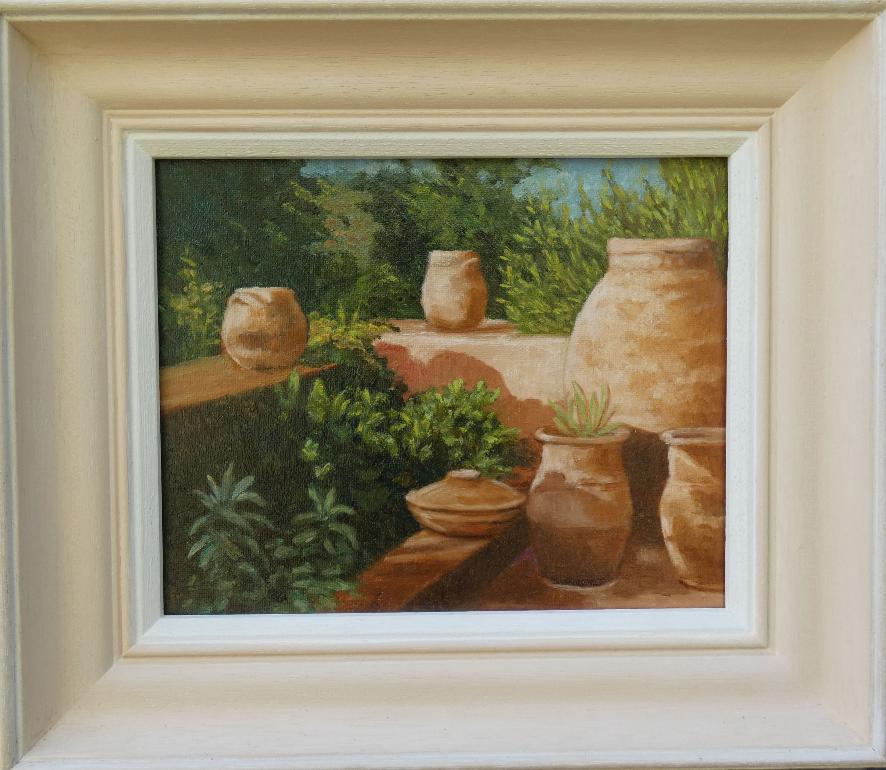 Introduction to Davina Owen
Davina, known to her friends as Mini, began painting at an early age, enthused by the animals in the surrounding Gloucestershire countryside.
Davina studied in Florence, where she studied with Signorina Simi and the English portrait painter Geoffrey Rawlins. On her return to England she began painting portraits of animals and children, largely commissioned.
From lavender pekin bantams to race horses, dogs and polo ponies, animals have formed a major part of her work, currently including commissions from a polo pony team and studies of animals observed during her five years (1996 - 2001) in Scotland.
Influenced by the late Lisa Sandys Lumsdaine, Davina Owen closely observed horses and was advised by Aylmer Tryon to study for six years and dissect animals in an abattoir ... Stubbs' book of Anatomy proved to be sufficient reference!
Davina Owen's paintings have been commissioned by clients worldwide and her works hang in the USA, Brazil, Argentina, New Zealand and Europe.
My Work
Whether you're looking for a simple portrait or need help with a larger project, I would love to work with you. I am happy to come to you, or invite you to visit my Cotswold studio.
Feel free to look through my portfolio for a sample of my work. If you have any questions, please contact me.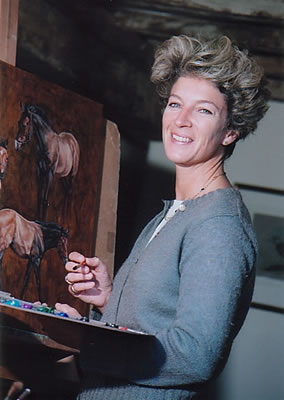 Approach
I approach my work with a unique perspective that takes into account your needs and your individual style. My style and technique are broad and flexible, developed over years of training and experience.
Testimonials
"Davina has captured the likeness of my labrador Islay perfectly" -- Commission Customer.
"The only drawback with Davina's work is that it is so hypnotic that I have already persuaded her to do several more portraits as presents" -- Gallery Owner, London.