ART CLASSES IN THE COTSWOLDS AT
Davina teaches at the Coach House in the Cotswolds. There are various courses planned for the summer, please keep checking for more information.
COACH HOUSE TWO DAY COURSES
29TH AND 30TH JUNE
27TH AND 28TH JULY
17TH AND 18TH AUGUST
20TH AND 21ST SEPTEMBER
£160.00 FOR TWO DAYS
£85.00 FOR ONE DAY
PLEASE BRING PICNIC LUNCH
----------------------------------------------------------------------------------------------------------------------------------
Check out the video showing students work and artists at their easels.
Art Taster Days and Private Groups
ART TASTER DAYS
Come and experience the fun and pleasure of Mini's teaching for a one-off taster session. If you are a beginner these days are perfect to see if painting is for you. Any Monday or Tuesday during term time - £70.00
PRIVATE GROUPS
Get together a group of friends to come and paint. Great for beginners, and the terrified, who would feel intimidated by a larger class, or as a day out with friends. These days are great fun and you will go home astonished at what you have achieved! Four people minimum, and two days are advisable. £80.00 per day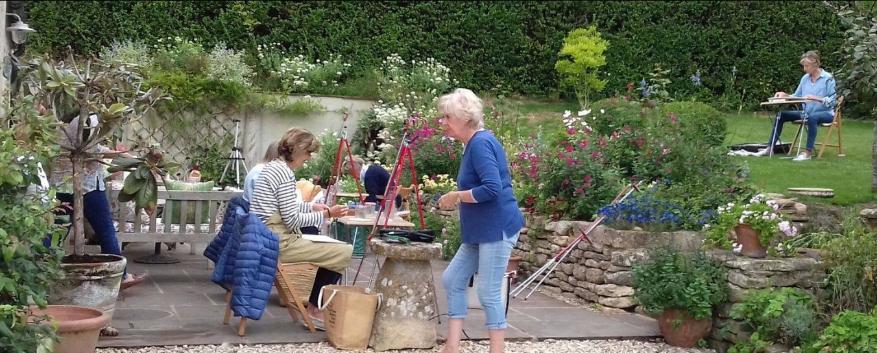 For the last ten years Davina has been teaching locally at the Coach House near Burford, Gloucestershire.
Davina (Mini) Owen's relaxed, away-from-it-all days of teaching in oils, pastels, watercolour, or acrylics brings out the best in both beginners and the more experienced.
Make Contact with the Coach House to learn more about the art courses.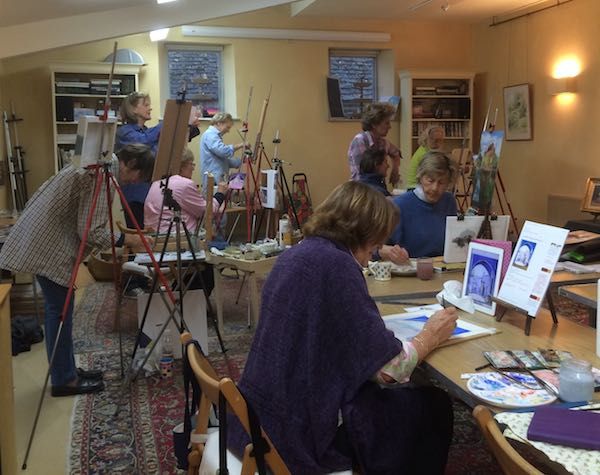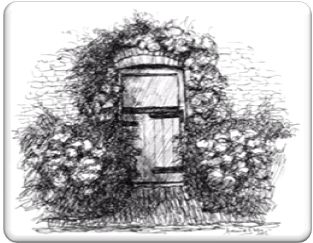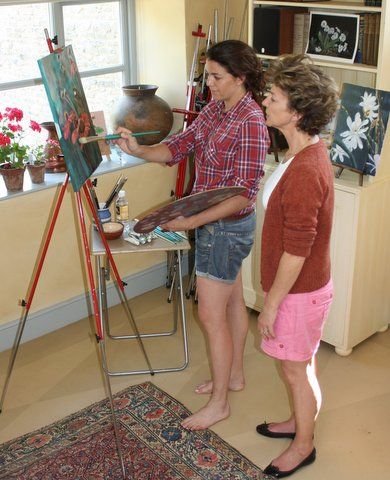 Comments from Students
Andrew and Cherry Renshaw from Devon.
"Apart from the lovely group of people on the course, the chance for a spot of fishing and great meals, I believe that Uig is a fantastic location for such courses. Let's hope there's another course there and that I can get the chance to be on it and, who knows, we may even persuade Cherry to have a go! I thoroughly enjoyed the week of painting at Uig and thank you Minnie for your most helpful guidance"
Julia Theakston from Wiltshire
"It was an absolute pleasure being with Mini at Uig on the Isle of Lewis. Scotland is an artist's paradise and Mini was truly in her element. she found some wonderful landscapes for us to work with and guided by her encouragement and help we all achieved very pleasing results. Thanks again for a lovely week."
For some samples of Davina's work:- Landscapes, Seascapes, please click on the thumbnails below to see more.